Monday, April 7th, 2014

International Hot Topic Series Presents:
Opportunities in International Cleantech – Europe and the MENA Region

Featuring
Francesco Sanna
Partner, K&L Gates

Nathan Regan
Country Manager – United States of America, Bahrain Economic Development Board
Monday, April 7th, 2014
4:00pm-5:30pm 
Seattle Metro Chamber of Commerce
1301 Fifth Avenue, Suite 1500
Downtown Seattle
Free for Members
$10 for Non-Members
Register

___________________________________________________________________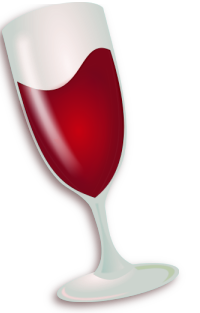 Join us for wine, popcorn and discussion as we examine the market outlook for clean technology in Europe and parts of the MENA region.
The markets of Europe, the Gulf and the MENA region stand out in the clean tech landscape. Europe is an established market leader and early adopter of clean power. The Clean Energy Business Council estimates that $283 billion will be invested in the MENA region's power sector between 2014 and 2018. What are some of the trends and opportunities for US companies? What is the policy and regulatory environment like? What are some of the financing mechanisms being used, such as the mini-bond financing scheme recently passed in Italy?
This program will also touch on Italy's biotech sector. The Chamber of Commerce of Turin sponsors Italian high potential midcaps (specifically in biotech and engineering), that are locating part of the business in the U.S.
Francesco Sanna is a partner in K&L Gates Milan office. He focuses his practice on real estate investment and development as well as in engineering and construction matters.
Francesco has assisted international real estate funds in real estate core and development projects in retail, office and residential sections. He represents lenders, developers, project managers and investors in wide variety of real estate asset classes. He has experience in public-private projects, including the first health care PPP project in Italy.
He has worked on renewable energy projects, notably photovoltaic, as well as conventional power sectors. He was in house counsel for an energy company, doing international private finance investment projects. He is an author and lecturer on construction and engineering matters. He has posted a paper on European and Global Real Estate Trends and Opportunities.
Nathan Regan is Country Manager for the United States, Bahrain Economic Development Board (EDB), Embassy of the Kingdom of Bahrain. The EDB is a dynamic public agency with overall responsibility for attracting inward investment into Bahrain and supporting initiatives that help enhance the investment climate in the country.
___________________________________________________________________
Registration:  The cost for this program is free for members and $10 for non-members.  For questions, Contact Samantha Paxton/206.389.7319 / samanthap@seattletradealliance.com .
___________________________________________________________________
About the International Hot Topic Series
Keep your finger on the pulse of the fast-moving world of international business and trade. From current events in Brazil to transitioning Myanmar you'll gain the latest insights into world events from a business perspective.
Co-promoting organization:
Economic Alliance of Snohomish County
Export Finance Assistance Center of Washington State
Italian-American Chamber of Commerce of the Pacific Northwest
Northwest Environmental Business Council
Washington Clean Technology Alliance
Tags: Bahrain, Biotech, clean tech, engineering, Europe, Exports, Italy, MENA, networking, North Africa