Wednesday, May 14, 2014
International Hot Topic Series Presents: Iran
Featuring:
David Woodward, President & CEO, Associates in Cultural Exchange
Dr. Nader Nazemi, Faculty, Cascadia Community College
Dr. Haideh Salehi-Esfahani, Principal Lecturer, University of Washington
Wednesday, May 14th, 2014
  3:30pm      Registration Opens      4:00pm      Program Begins
5:30pm      Program Ends
Seattle Metro Chamber of Commerce
1301 Fifth Avenue, Suite 1500
Downtown Seattle
Free for Members and Students | $15 Non-Members

________________________________________________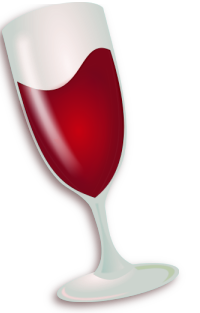 Join the Trade Alliance for wine, popcorn, and a discussion on current economic and political developments with the economy of Iran!
An interim agreement with Iran and members of the international community was reached last November. Since then, Iran's trade relationship has witnesses interesting changes, with the U.S. Treasury Department authorizing the export of academic exchanges and educational services to Iran – allowing for online courses as well as academic exchanges; and the first Iranian stock brokerage center in the UK opening in April.
We will examine these recent developments in the context of the political reality in Iran.
About Our Speakers:
David Woodward is President & CEO of Associates in Cultural Exchange. He has 33 years of professional international experience, including 23 years of senior management roles, in international business management, consultancy, and educational exchange programs and services involving clients from all major world markets.  Woodward was born in Teheran, Iran. He received a National Resource Fellowship in Near Eastern Languages and Civilization while at the University of Washington, and taught English as a foreign language at Kuwait University.
Dr. Nader Nazemi earned a Ph.D. in Political Science from the University of Washington Seattle. He is Founding Faculty at Cascadia Community College, and Lecturer at the University of Washington Bothell.  At Cascadia he also chairs the Global Education Committee, which is responsible for infusing global learning into the curriculum.  His areas of expertise include comparative politics, international relations, historical sociology, and Middle East politics.
Haideh Salehi-Esfahani is a Principal Lecturer for the Department of Economics at the University of Washington, where she has been working since the fall of 1990. Prior to that, Haideh was an assistant professor at the University of Utah's Department of Economics. Haideh earned her Bachelor of Sciences degree at the London School of Economics and Political Science in 1979, and her PhD at the University of Pennsylvania in 1985. Haideh received a Henry T. Beuchel Memorial Award for Outstanding Service to the Undergraduate Program from the University of Washington in 2005.
Haideh's work has been published in a number of journals, including Iranian Studies, The Central Asian Survey, The Journal of Developing Areas, Civilizations, and the Journal of Economics. Haideh's research interests include the role of geography in institutional and economic development and the evolution of institutions in the Middle East. Haideh also serves as a treasurer of the Research Center for International Economics, and is a member of the Faculty Council on Academic Standards and Subcommittee on Academic Programs.
Registration: The cost for this event is free for members and $15 for non-members. Space is limited and advance registration required to secure your spot. For questions please contact Samantha Paxton at (206) 389-7319 / samanthap@seattletradealliance.com.
Thank you to co-promoting organizations:
Jackson School for International Studies
World Affairs Council
________________________________________________
About the International Hot Topic Series
Keep your finger on the pulse of the fast-moving world of international business and trade. From current events in Brazil to transitioning Myanmar you'll gain the latest insights into world events from a business perspective.