Thursday, August 28th

International Hot Topic Series Presents:
The Nicaragua Canal Project and Potential Implications for Global Trade Routes

Featuring
Joseph Ritzman
Vice President, Business Development
SSA Marine

Steven Rothberg
Partner
Mercator International
Thursday, August 28th, 2014
4:00pm-5:30pm
K&L Gates
925 Fourth Ave, Suite 2900
Downtown Seattle
Free for Members
$10 For Non-Members
Register Online
___________________________________________________________________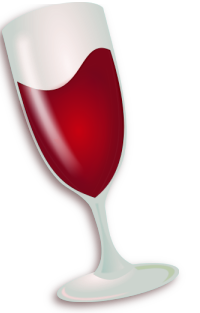 The government of Nicaragua and the Hong Kong Nicaragua Canal Development Investment Company announced plans in June to build a canal connecting the Atlantic and Pacific Oceans. Such a project says much about increased global demand for commercial transportation, especially between Asia, Europe and the U.S., and would provide competition to the Panama Canal, which is undergoing enlargement to increase capacity and relieve congestion. Join us for wine, popcorn and discussion as we examine the proposed Nicaragua Canal project, and potential impact on global trade routes.
Joseph Ritzman is a port development and logistics specialist with 20 years of diverse maritime industry experience including positions in marine terminal operations, steamship line logistics and marketing, project management, market and commodity analysis, and greenfield port project development. Mr. Ritzman joined SSA Marine in 1998 after working for Matson Terminals in the Port of Los Angeles and NYK Line in Chicago, IL. His port privatization and development experience with SSA Marine includes assignments in the United States, Vietnam, Panama, Mexico, Chile, Jamaica and Bangladesh. Mr. Ritzman currently supports SSA International's global business development activities from the company's Seattle, WA headquarters. Mr. Ritzman is a graduate of the University of Washington's Jackson School of International Studies and currently serves on the Advisory Board of both the Seattle Trade Development Alliance and the Washington Council on International Trade.
Steven Rothberg holds almost 40 years of experience in transportation network design, ocean shipping economics, cargo market analyses, port infrastructure development, asset valuations and strategic planning. Mr. Rothberg has led or participated in numerous port planning projects on six continents for port authorities, terminal operators, ocean carriers and financial institutions. He has designed and managed transportation networks and services as well as asset sharing agreements for multiple international shipping lines and railroads. He has also developed strategic business plans for an array of transport service providers and infrastructure operators. Mr. Rothberg received a bachelor's degree in industrial engineering from Cornell University and a master's degree in transportation engineering from MIT.
Prior to founding Mercator International, Mr. Rothberg served as Senior Vice President and Managing Director, Macquarie Capital Funds; Vice President and General Manager for Southeast Asia/Australia, Sea-Land Service and Vice President of Strategic Planning and Business Development, Sea-Land Service amongst other positions.
___________________________________________________________________
Registration: This program is free for members and students and $10 for non-members. For questions, contact Samantha Paxton/206.389.7319 / samanthap@seattletradealliance.com .
___________________________________________________________________
With thanks to co-promoting organizations:
Washington Public Ports Association
About the International Hot Topic Series
Keep your finger on the pulse of the fast-moving world of international business and trade. From current events in Brazil to transitioning Myanmar you'll gain the latest insights into world events from a business perspective.
Tags: China, Maritime, Nicaragua, Nicaragua Canal, Panama Canal, Trade