Tuesday, August 13, 2013

International Hot Topic Series: Spotlight on Myanmar

Join us as we break out the wine and popcorn!
Featuring
Pwint Htun
Technology Consultant to the World Bank

Benjamin Shobert
Founder and Managing Director
Rubicon Strategy Group
James Rooney
Chairman, J.P. Rooney & Associates Ltd. 
Tuesday, August 13, 2013
4:00 pm – 5:30 pm
1301 Fifth Avenue, Suite 1500
Downtown Seattle

Complimentary for members and students
$10 for non-members

Registration is closed
___________________________________________________________________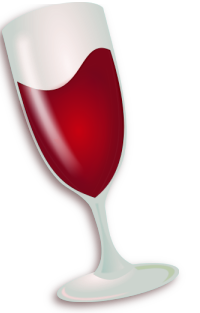 We're breaking out the wine and popcorn to take a crack at the frontier economy of Myanmar, its recent political and economic transitions and what they mean for international business, especially in the telecommunications and healthcare sectors.
With a population of 62 million and a young workforce, Myanmar's mobile phone penetration was at just under 4% in 2012. While there is enormous potential, much depends on how the country will proceed in terms of regulations both for foreign investment and telecommunications. Microsoft announced a new partnership in June 2013 that will allow it to expand into Myanmar.
Myanmar also faces challenges to its healthcare system. While the government increased its healthcare significantly in 2012, much is needed in the way of improving access to services, especially in rural and border areas.
Join the Trade Alliance for a happy hour and a half as we peruse this fascinating, emerging market.
Pwint Htun is a Burmese-American consultant for the World Bank. With background in telecommunications industry, she is currently focused on fostering mobile financial services in Myanmar. Prior to consultancy, Pwint worked at Clearwire, where she was responsible for new Product Development and Innovation for 4G Wireless Broadband network.
Ben Shobert is the Founder and Managing Director of Seattle-based Rubicon Strategy Group, a boutique consulting firm specialized in market access work in China's healthcare, life science and senior care industries. Rubicon also provides market entry and project management services for healthcare companies across Southeast Asia. In 2013, Rubicon will complete the first syndicated research report on Myanmar's healthcare system.
Ben is a member of the National Committee on US-China Relations and holds advisory board seats at Indiana University's Research Center on Chinese Politics and Business and IAHSA China. He currently writes a column for the Asia Times and his work has been featured at the Harvard Asia Quarterly, CNBC, China Business Review, Fortune Magazine (China).
James Rooney is Chairman of J.P. Rooney & Associates Ltd., a business advisory firm offering corporate and financial advisory services throughout Asia. Current directorships include the Siam Society and Royal Patronage, Samitivej Hospital PCL, Diamont Roofing Tiles PCL, Bangkok Airways PCL, Thai Country Club, American Universities Association Language Center, and the University of Colorado Center for International Business Education and Research.
Mr. Rooney is a past President of the American Chamber of Commerce in Thailand and served on the Board of Governors for many years. Previous appointments include the Foreign Investment Advisory Committee to two Prime Ministers of Thailand and the Securities Exchange Formation Committee of the Bank of Thailand. He was a Founding Director of the Thai Finance & Securities Association and a Director of both the Thai Management Association and the Board of Trade of Thailand.
Prior to establishing his own firm, Mr. Rooney was an officer of Citibank, N.A. in Hong Kong, the Philippines and Thailand.
About the International Hot Topic Series
Keep your finger on the pulse of the fast-moving world of international business and trade. From current events in Brazil to transitioning Myanmar you'll gain the latest insights into world events from a business perspective.
___________________________________________________________________
Registration: Registration for this event is closed.
Co-sponsored by:
Co-promoted by:
Economic Development Council of Seattle and King County
Seattle Burma Roundtable
Washington State Department of Commerce
World Affairs Council
World Trade Center Tacoma
Tags: Burma, emerging markets, healthcare, Myanmar, South Asia, technology, telecommunications