Tuesday, November 19, 2013

International Hot Topic Series: Brazil Today

Featuring
Ambassador Eduardo Prisco
Consul General of Brazil
Alyson Segawa
Bryant Christie Inc.
Tuesday, November 19th, 2013
4:00pm-5:30pm
1301 Fifth Avenue, Suite 1500
Downtown Seattle

Complimentary for members
$10 for Non-members
Register Online

___________________________________________________________________
Join us for the November edition of the International Hot Topic Series for an evening of popcorn, wine and discussion on doing business with today's Brazil.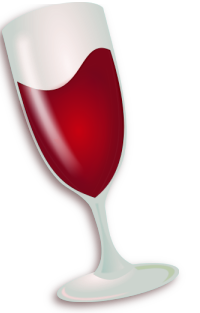 In recent years Brazil has become one of the fastest growing economies in the world, reaching a peak GDP growth rate of 7.5% in 2010, its highest in 25 years. In the midst of this growth Brazil faces challenges and opportunities with a rising middle class, recent protests and growing infrastructure needs.
Ambassador Eduardo Prisco Paraiso Ramos was appointed Consul General of Brazil in San Francisco in 2011. He holds a degree in journalism from Catholic University of Rio de Janeiro.
Prior to his appointment as Consul General of Brazil Mr. Prisco served as Ambassador of Brazil in Panamá, and Ambassador to El Salvador. As a career diplomat he has held posts in Paris, Panamá and London. During his career in the Brazilian Foreign Service Mr. Prisco has worked in the fields of technical and educational cooperation and administrative planning. He held positions at the Ministry of Foreign Relations as a General Manager of Administrative Planning and Director-General of the Foreign Service Department.
Alyson Segawa is the Manager, Marketing Accounts for Bryant Christie Inc. Bryant Christie is an international affairs management firm that helps companies and organizations open, access, and expand international markets. Alyson joined Bryant Christie Inc. as a member of the firm's international marketing group and assists with grant writing and administration related to United States Department of Agriculture export assistance programs. Prior to joining BCI, Alyson worked as an Assistant Director in association management in the Seattle area. Alyson is a graduate of Seattle University with a Bachelor of Arts degree in International Studies and Spanish. She also studied International Relations at the Universidad de Granada in Granada, Spain.
 ___________________________________________________________________
Registration: This event is complimentary for members of the Trade Alliance and $10 for non-members.  For questions, please contact Samantha Paxton at samanthap@seattletradealliance.com / (206) 389-7319.
Co-sponsored by:
About the International Hot Topic Series
Keep your finger on the pulse of the fast-moving world of international business and trade. From current events in Brazil to transitioning Myanmar you'll gain the latest insights into world events from a business perspective.
______________________________________________
Tags: Brazil, infrastructure, South America