December 17th, 2013

International Hot Topic Series: 2014 Outlook on Vietnam

Featuring
Ambassador Michael Michelak
Former United States Ambassador to Vietnam
Quan Vu Le, PhD
Director of International Business Programs
Associate Professor of Economics
Seattle University
Tuesday, December 17, 2013
4:00pm-5:30pm
Seattle Metro Chamber of Commerce
1301 Fifth Avenue, Suite 1500
Downtown Seattle
Complimentary for members
$10 For non-members
Register Online

___________________________________________________________________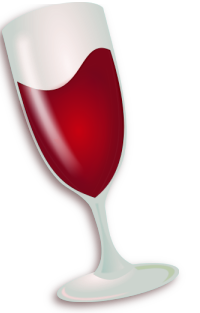 Join the Trade Alliance for a late afternoon of information sharing, discussion, wine and popcorn for the final installment of the International Hot Topic Series for 2013!
We'll look at what the new year holds for Vietnam in light of key economic and political initiatives that are set to take place in the immediate and near future. This program will examine outcomes of the recent central committee plenum, look at the country's policy priorities for 2014 in light of an ailing financial services sector, state owned enterprises and Trans Pacific Partnership negotiations. We will also look at trends in foreign direct investment and prospects for 2014.
Michael W. Michalak retired from the Foreign Service in 2011 after over 30 years of service. A career Foreign Service Officer, he was sworn in as the United States Ambassador to Vietnam in 2007 and served there until 2011 when he took on the position of Special Advisor to the Private Sector Host committee for APEC 2011 USA. Since retirement, Ambassador Michalak has begun a consulting business in international trade and government relations. Prior to these positions, Ambassador Michalak served as the U.S. Senior Official to APEC, Bureau of East Asia Pacific Affairs.
In his over 30 years of service with the U.S. State Department, Mr. Michalak has worked in Tokyo, Japan; Sydney, Australia; Islamabad, Pakistan; Beijing, China; as well as Washington, D.C. He received a group award for valor for his actions in time of crisis when the U.S. Embassy in Islamabad was burned down.
Mr. Michalak received his Bachelor of Science and Master of Science degrees in Physics from Oakland University and Catholic University of America. He received a second Master's degree in Public Administration from the John F. Kennedy School of Government at Harvard University. He speaks Chinese, Japanese and is still struggling with Vietnamese.
Dr. Quan Le is an associate professor of economics and director of international business programs at Seattle University. Dr. Le teaches primarily in the areas of international economics, macroeconomics, and economic development. His research is in the areas of institutions, governance, and public health policy. He has published in a number of academic journals, including Journal of International Money and Finance, Review of Development Economics, and Public Health. Dr. Le was awarded a Fulbright Scholar in 2006 at the Vietnam National University in Hanoi. He is a regular visiting faculty at several universities in Vietnam.
___________________________________________________________________
Registration: The cost for this program is complimentary for members and $10 for non-members. The deadline for refunds is Monday, November 16th. For any questions please contact Samantha Paxton at samanthap@seattletradealliance.com / (206) 389-7319.
2014 International Leadership Mission
The Trade Development Alliance and the Seattle Metro Chamber of Commerce will lead the 2014 International Leadership Mission to Vietnam. To learn more, please visit the Chamber's website.

About the International Hot Topic Series
Keep your finger on the pulse of the fast-moving world of international business and trade. From current events in Brazil to transitioning Myanmar you'll gain the latest insights into world events from a business perspective.
Refreshments generously sponsored by:
Event co-sponsor: